"EVERYTHING Happens for a
Reason!"
I seriously, with ALL of my heart, believe this to be true…
Although, often, that reason can take a while to reveal
itself.
Let Me Set the Scene for You:
One day life was good, in fact, quite WONDERFUL and smelt of summer jasmine!
The next, it had transformed into a LIVING HELL. I was experiencing TOTAL CRAP, and I couldn't see how things could get any worse.
They did:
A dull and dismal day in 2003, just 3 days before Christmas, overnight I became a single almost destitute mother.
I had a 9-week-old baby and a toddler, and things were DESPERATE!
 The bitter taste of DOOM bonded to the sides of my mouth like superglue.
This was all due to my husband and his surprise actions.
He decided he NO LONGER wanted the responsibility of a family and left, first us and then the country.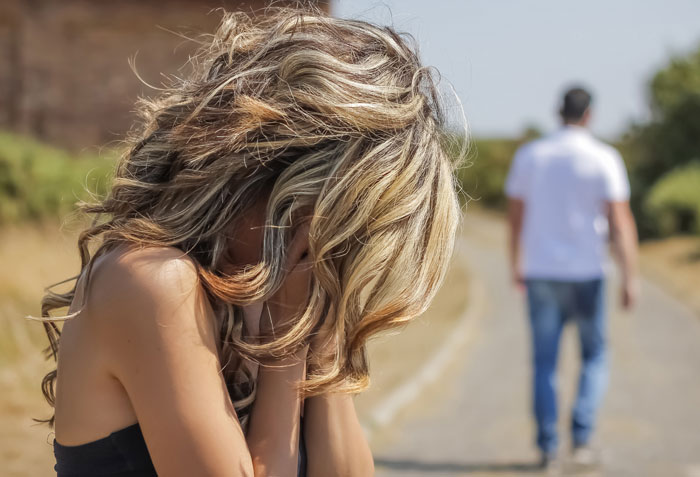 Presumably, to fund his new life, he left behind some HUGE and totally surprising debts which now became my responsibility.
Overnight our lifestyle went from NEAR PERFECTION to a train wreck, and you could almost smell the blood.
The bailiffs soon started arriving.
Most of our possessions were taken, and we were quickly evicted from our lovely home.
We moved in with my wonderful kind sister, in her very small two bedroom flat.
Her support and benevolence were extreme, and in return, we turned her life upside down.
It made me feel so much worse.
The debt collectors soon hounded us down.
Then continued with almost weekly visits demanding VAST amounts of money I didn't have.
It was such an EMBARRASSING experience, and they made me feel like a criminal.
I was wracked with guilt, remorse and self-loathing.
How long was it going to take them to realise you can't extract blood from a stone.
This explanation didn't stop them from trying and the punishment persisted.
Their visits made me feel like a LOWLIFE user and a BAD person.
I found it difficult to look them in the eye.
I didn't have a spare penny to my name, and I felt SO GUILTY for being in this totally unacceptable position.
Worst of all, I honestly couldn't understand what I had done to deserve being abandoned.
Deserted and rejected by the man I loved SO MUCH.
I cried myself to sleep every night.
Although, in truth, I didn't sleep much as insomnia shared my pillow.
When I did eventually drift off, my dreams were dark, quite horrible and I often woke with a start and usually soaked with sweat.
Every day seemed a little darker than the day before, and I became more and more stressed.
Whatever I did every day, our situation continued to plunge and seemed a little darker than the day before.
Looking back, it's hard to believe that I actually contemplated:
This was the lowest point in my life and it just kept getting worse.
If we had lived 100 years before, I would have been a definite candidate for the work house.
One morning I looked in the mirror and was TRULY SHOCKED by my reflection.
I saw a much older, haggard woman peering back at me. My eyes were dark from worry and the lack of restful sleep.
Although I didn't know it:
Brighter days lay just ahead.
I was experiencing the proverbial storm before the calm:
One cold, but bright and sunny late February morning, something deep inside me had changed.
I felt different.
From the pit of my stomach, the birth of optimism had occurred, and my self-belief started to muster.
Perhaps it was the fact it was my birthday, I was 26!
Yaaaaay!
However, at first, I didn't feel I had anything to celebrate.
Or did I?
After many weeks of daily fire stopping, and stabilising our situation, towing two POOR CHILDREN around the local authorities, I had rationalised my situation:
I stopped mentally torturing myself.
I had hit the BOTTOM and couldn't go any lower.
Now the fog was clearing, and I had the beginnings of a plan forming in my mind.
Sunshine once again started to shine into my life.
I started to feel positive.
I noticed for the first time in months colour and beauty as a bed of spring crocus smiled cheerfully up at me.
I smiled back.
Then, in a moment, EVERYTHING became crystal clear.
No one was going to fix my life.
If it was going to happen, I was the one who would have to take control.
Shit happens, and it happens to the nicest of people – a group which I feel I belong to.
I accepted the total responsibility to re-establish my small family with a good standard of living.
I now had to become the bread winner; a challenge I looked forward to.
A CAST IRON resolve and determination developed within me.
NOTHING was going to stop me!
I knew that there would be a way.
In fact, the optimist inside was now FULLY AWAKE and told me that there would be MANY WAYS!
I just had to find them:
Now was the time to start rebuilding.
One thing I was 100% certain of was I would do ANYTHING to make certain such circumstance would never occur again.
It's amazing how quickly positive emotion and attitude can improve your posture!
In just a few minutes I grew approximately 6 inches in stature.
My head was held high, my shoulders back, and I once again walked with purpose.
I could almost imagine myself wearing a blue spandex body suit and a red cape as I strode with intention towards my future.
The time of mourning and self-pity were over.
Life once again became AWESOME and a wonderful opportunity.
I was SO grateful for my lovely children, wonderful sister and the warm and cosy home she shared with us.
We had EVERYTHING we needed, and so MUCH MORE than a huge percentage of the population living in third world countries.
I contemplated our GOOD FORTUNE!
This was a GREAT starting point.
"I Was DESPERATE to Generate an Income!"
…but with two children under the age of 2 years old, HOW?
I considered carefully EVERY possibility.
I wrote a list of 100's of creative ideas!
It soon became clear that working from home was both the best and most convenient option.
In reality, I had little choice.
Fortunately, however, my sister had a computer and internet access.
I had heard a lot about Internet-related opportunities, and how some people were creating small fortunes.
This was the place to begin my search and investigation.
"Magic Was About to Happen"
Although I didn't appreciate it at the time:
The train wreck I had just experienced was the BEST THING to ever happen to me, as you'll soon discover!
From a business perspective:
I had NO ONLINE EXPERIENCE, zilch, NADA!
All I had was a STRONG NEED and a truly cast-iron determination.
Using the computer and navigating the Internet was a new and fun experience for me.
I was soon surfing the web skilfully and discovering AMAZING new possibilities.
The financial POTENTIAL that the Internet offered was immediately obvious!
There seemed SO MANY different ways in which I could generate an income I was initially overwhelmed.
I felt like a child in a candy shop and didn't know what flavour to try first!
So, I threw myself into it experimenting, testing and tasting.
If you think I am about to tell you I was an INSTANT SUCCESS, I'm sorry to disappoint you:
The first week I played and tested.
The second I generated £37!
Right from the start, I could see the potential was there…
I also knew if I could earn £37 in my first week. Then by working SMARTER, I could also generate £370 in the same period:
If others could do it, then so COULD I!
I just had to figure out HOW!
I look back at this as my apprentice period.
I worked every spare moment I could find, and the strangest hours you could image.
It was exciting, but an exhausting process.
I found lots of things that didn't work for me as well as a few which did.
I refined and improved what worked, and replaced what didn't.
9 weeks later, the first week of May, I surpassed my objective and generated £413 of net profit in a seven-day period, and I was ECSTATIC!
After that day I never earned LESS than that sum again, and every month my income grew.
Better still:
Once I reached this point, I had mastered an important process.
I could now do my work in less than 20 hours a week.
I was generating a very decent income, and I had lots of time to give my children.
Since then, I have learned MANY MORE (even better) methods of growing my income on the Internet.
Strategies which I am about to share with you if you're interested?
Since my merger beginnings I have:
This was the short story:
It didn't happen overnight, and initially, it was EXTREMELY HARD work.
In fact, the first year was non-stop effort, but financially it was worth it.
Please make a note: if I can do it, then ANYONE can, including you.
"This fits ANY budget, even NO budget!"
You can get started part-time with little or (just like me) NO investment, and at a speed that suits you.
There are HUNDREDS of ways of generating a lucrative income from the Internet.
Some will really surprise you:
All have the potential to improve your life!
…but best of all:
Probably because I keep all of the profit:
I soon found it difficult to distinguish between my work and leisure time. They were both so engaging that they began merging into one another.
"I still enjoy Mondays as much as Fridays and returning home as much as going on vacation!"
It's so fulfilling that my work has become like a third child to me.
My journey to WFH (work-from-home) Success was a baptism of fire.
If you're interested, I can make yours SO MUCH easier…